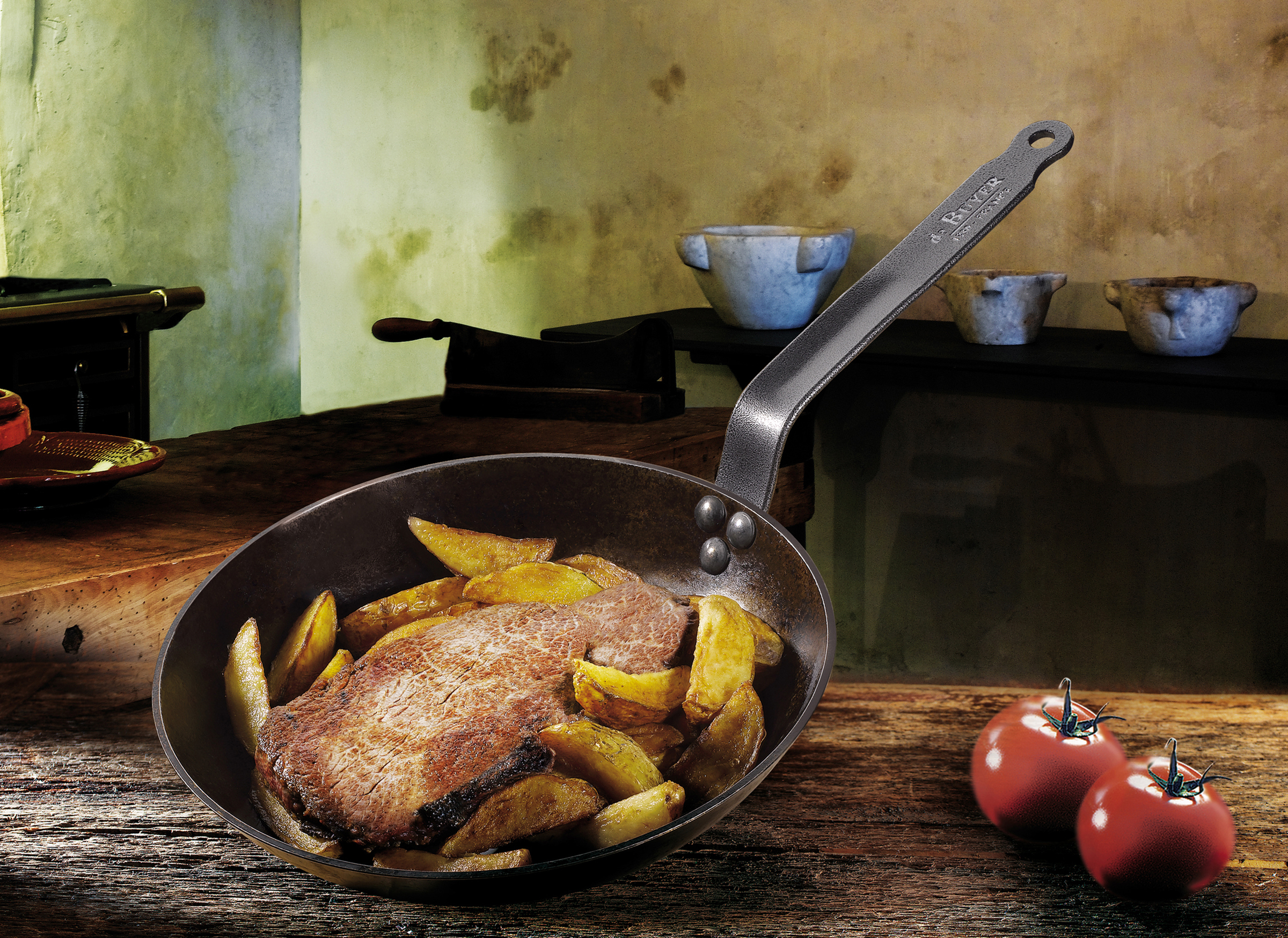 de Buyer Force blue is an extra-strong quality BLUED IRON. 
The heavy iron surface is blued thanks to a thermal treatment; no non-stick properties. Protection against oxidation during transport and storage. It has a 
2mm thickness perfect for moderate power heat sources. It brings you h
omogeneous and optimal heat diffusion; it features f
irmly riveted long iron handle; it's s
uitable for all cook tops including induction but at moderate power. Definitely i
deal for searing, browning, grilling.