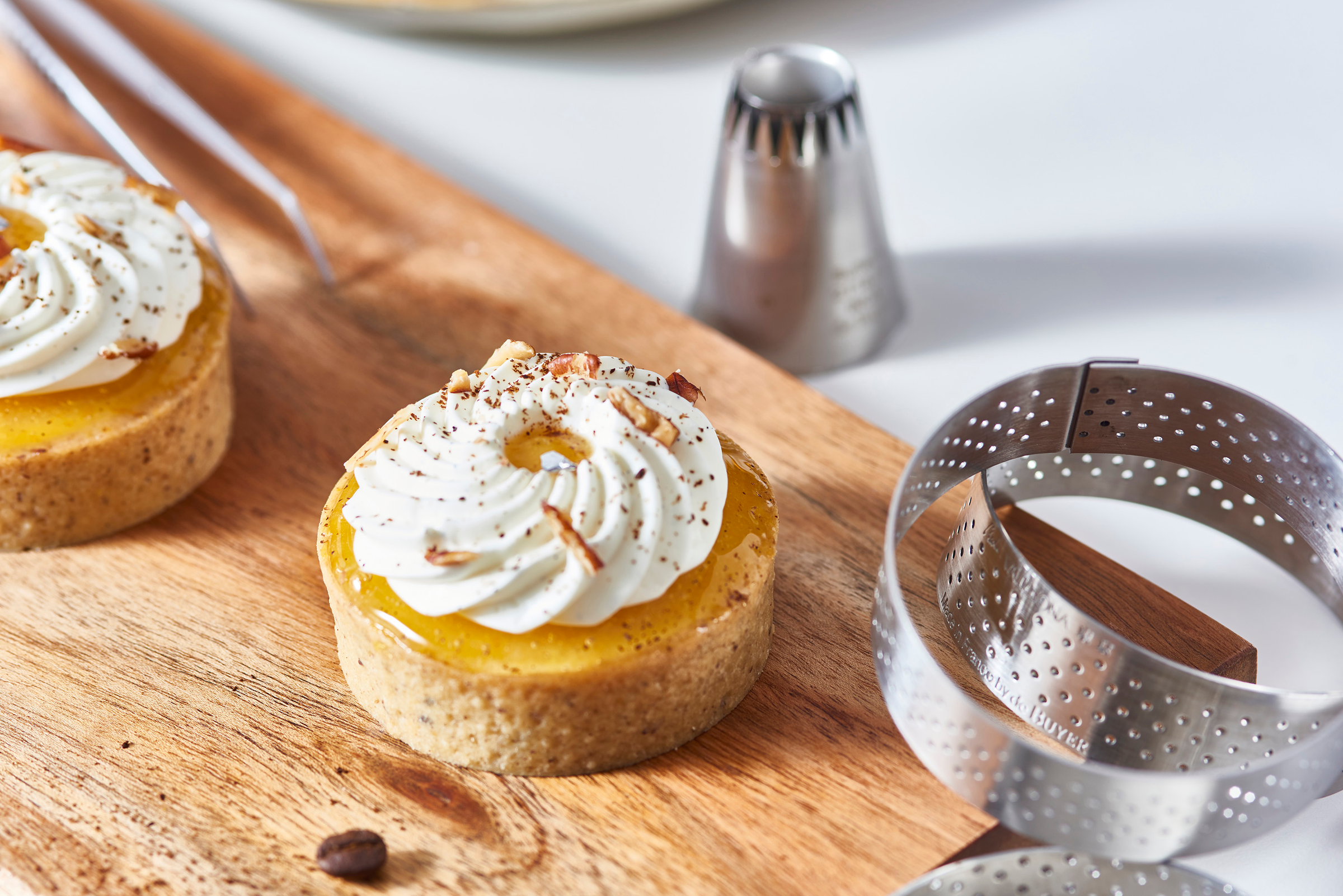 de Buyer L'Ecole de Valrhona Tart Rings
de Buyer Valrhona rings have straight edge that enables a flawless finish of petit gateau desserts and easy mould release; they feature a spring stainless steel and flexible ring for easy mould release, and which always returns to its initial shape.

They are perfectly aligned sides, no offset where welded; they can go in the freezer, deep-freezer, refrigerator and blast chiller. They are oven-safe and dishwasher-safe.