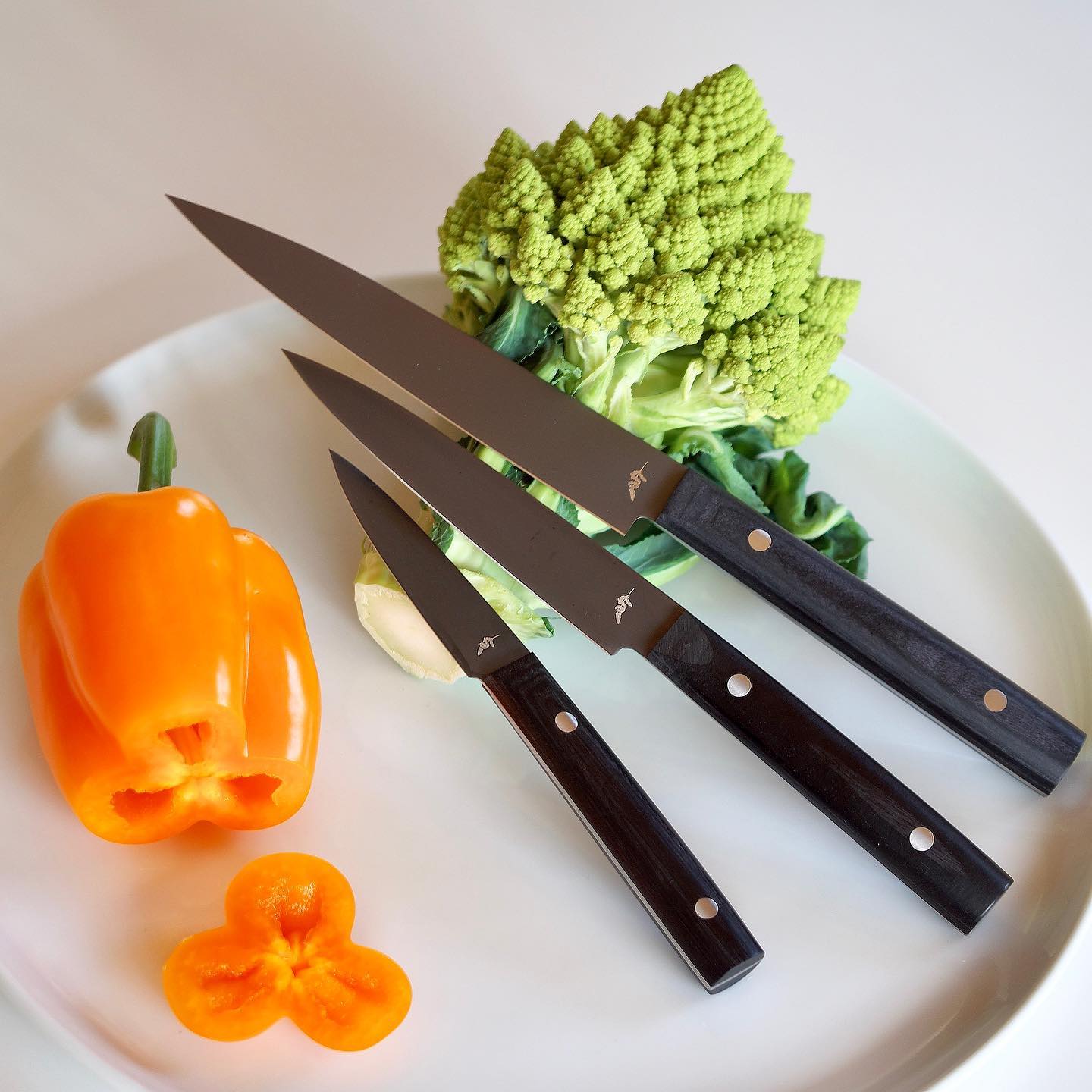 Find your Michel Bras knives at Kitchen Universe. Featuring Michel Bras's Quotidien collection, enjoy free shipping on all orders above $79.95; shop with confidences from our authorized Michel Bras store.
"Quotidien" was launched as the most casual and easy-to-use kitchen knife, yet. True to its name which means "everyday" in French, this group includes three knives that can be used for everyday cooking.
As with the ten original kitchen knives, each knife is finished with care as reflected in their sophisticated shape, titanium-coated blades and manually assembled handles. Despite their superior specifications, they can be used in a casual way.
These knives are perfect whether for first-time users of "Michel BRAS" products or for daily use by connoisseurs.